By MM Travel and Tours in Destinations to Travel
Are you heading to Key West in Florida?  Good choice!  There's a lot to do there from water adventures to the social scene.  Here is a list of the 15 top things to do in Key West.
1.  See The Southernmost Point
The Instagrammable Southernmost Point is found at South and Whitehead Streets. This place is significant because from here you only need to travel 90 miles to reach Cuba.  In 1983 the City of Key West erected a special concrete oversized buoy here.  Ever since then this peculiar landmark has become one of the isle's most photographed places.    
2.  Take A Tour Of The Hemingway Home
Key West might be small but there's a lot of history here.  There are also a lot of museums.  Why not begin your visit with the popular Ernest Hemingway Home & Museum.  You'll find it in Old Town Key West.  Explore the former home of the Nobel Prize winner and pet one of the famous six-toed cats too. 
3.  Walk Down Duval Street
Veteran visitors confirm that Duval Street is the place to be in Key West.  This popular passage runs north and south from thriving Mallory Square to the Southernmost Point.  It features funky boutiques, outdoor cafes, art galleries, restaurants, and some of the nation's most well-known bars and saloons too.  The American Planning Association declared it an official "Great Street" in 2012.
4.  Enjoy A Paddle Adventure
Try taking a stand-up paddleboard or kayak through the many mangroves and beyond to the sun-kissed crystal clear water.  Then you can go for a little swim with tropical fish, sea turtles and possibly a dolphin.  Take a class in PaddleYoga.  There are even companies that offer private charters and guided tours.  Rentals are as low as $30.00 each.
5.  Visit The Key West Lighthouse
Again, Key West has a lot of history.  Part of that is the Key West Lighthouse & Museum.  It harkens back to the 1800s and is managed by the Key West Art and Historical Society.  So climb those 88 steps up to the top.  Learn about the first lighthouse keeper, Barbara Mabrity, who was one of the only ladies who had the position. 
6.  Hit The Beach
This one's a no-brainer!  Smathers Beach has everything you need for a day of fun in the sun.  Hit the beach and enjoy yourself!  Swim in the aquamarine water.  
Rent a mini-sailboat.  Play a rousing game of volleyball on the sand or simply relax.  You can rent chairs, rafts, umbrellas, and even more for as little as $10.00 a day.
7.  Set Sail In Sunset
Another well-known natural attraction here in Key West is the stunning sunsets.  Naturally, you really must make time to set sail for an exceptional evening that is both beautiful and traditional.  There are businesses here that specialize in a number of different sunset cruise opportunities.  They range from peppy run and reggae parties to rather romantic champagne-style cruises.  Rates start at $40.00.
8.  Go Barhopping
Not big on water sports?  Key West has plenty to do for partiers too.  It's home to numerous unique clubs and bars as well.  
Frequent flyers suggest starting at Captain Tony's Saloon.  Opened in 1851, this pub was originally an icehouse that also served as a morgue.  This historic hot spot once hosted such celebs as  Jimmy Buffett, Ernest Hemingway, Tennessee Williams, and the infamous Captain Tony himself.
9.  Browse The Local Art
Some travelers believe that the local artists are often inspired by the beautiful tropical landscape and the eclectic culture too.  Whatever the case, Key West has many artistic residents.  Browse the numerous art galleries along Duval Street.  The best place to start is at Gallery Uno where you can check out the work of well-known local artist Alberto DeAndrea.
10.  Taste The Key Lime Pie
Foodies and folks with a sweet tooth simply must sample a slice (or more) of the delicious Key lime pie.  Those in the know suggest stopping in at Kermit's Key Lime Shoppe.  It has been a popular place for dessert for decades now.  Be sure to try their citrus salsa, lime mango chutney, and homemade taffy too.
11.  Catch A Great Show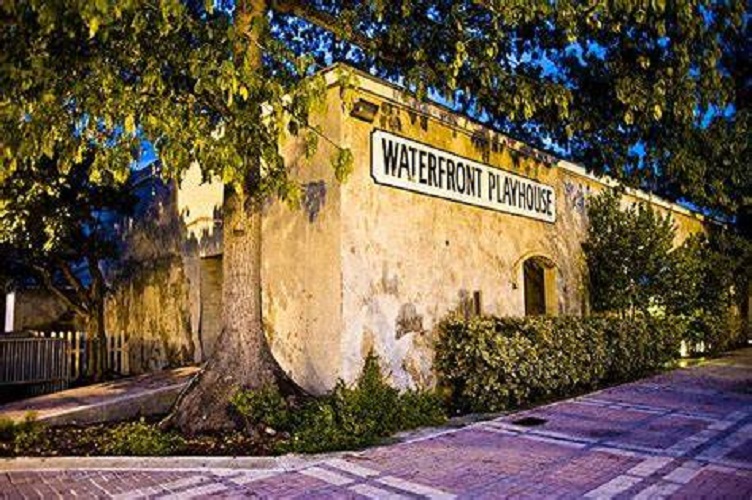 Don't forget!  Key West offers visitors great entertainment choices too.  See a drag queen show at Aqua Key West or take in the nightly celebration held at Mallory Square.  It features many local artisans.  You can even catch one of the popular COAST Projects' live concerts.  Don't forget the Waterfront Playhouse or the Red Barn Theatre either.
12.  Go Biking Around Town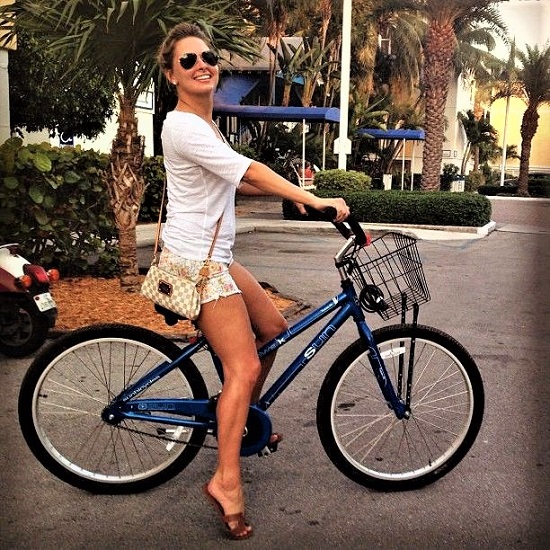 If you'd like a little exercise, travel the isle via bicycle.  It's a nice way to enjoy the Key West sunshine and warm tropical breezes.  In fact, several of the hotels in town even rent bicycles to their guests.  It's an invigorating way to take in the sights and avoid the hassle of hunting for parking spots.
13.  Try Dining al Fresco
Again, Key West has plenty of options for anyone looking to eat his/her way around the isle.  Begin your food run on Duval Street at Caroline's Café at the Dr. Joseph Y. Porter House.  Try Caroline's Famous Fish Sandwich or some Key West conch fritters.  Finally, have a tasty handcrafted cocktail at Caroline's Other Side. 
14.  "Butterfly Kisses"
Visit the popular Key West Butterfly and Nature Conservatory.  It's a great place to see especially if you like vibrant butterflies and nature in general.  There you will discover not only 50+ species of butterflies but also waterfalls, and gardens as well.  Admission here is as low as $412.00 per adult and only $8.50 for children.
15.  Take The Ferry To The Dry Tortugas
Take a 70-minute Yankee Freedom ferry ride to the Dry Tortugas National Park.  If you like boat rides then charter a boat.  Highlights here include one of the country's biggest 19-century fortresses.  The Ferry rides are as low as $175.00 per adult and $125.00 per child.  Prices include the entrance fee to the park.
Book your next vacation today through M & M Travel and Tours! (810) 877 1814
Source link
All content is property of the owner, unless otherwise specified. This content is not owned, or maintained by M & M Travel and Tours, and is used only for informational purposes. Please visit the content owners link via the source link for more information.