May 9, 2021
It's the month of May! Europeans have been celebrating for centuries. While some traditions may have changed over time, they all give folks cause to party. Here then, are 10 ways European countries celebrate May. 
1.  Beltane, Scotland, Isle of Man, Ireland
The ancient Gaelic festival of Beltane celebrates the coming of summer. The main element of the event is bonfires. They're said to protect both people and livestock who pass between them. Celtic Reconstructionists, modern-day pagans, and Wiccans keep the fires burning today.
2.  Protomagia, Greece
The name "May" is named after the mythological Greek figure Maia. She was a Pleiades nymph frequently connected to nurturing. An important part of the original version of this celebration is hanging floral wreaths. They are usually hung on the door of one's home.
3.  Vappu, Finland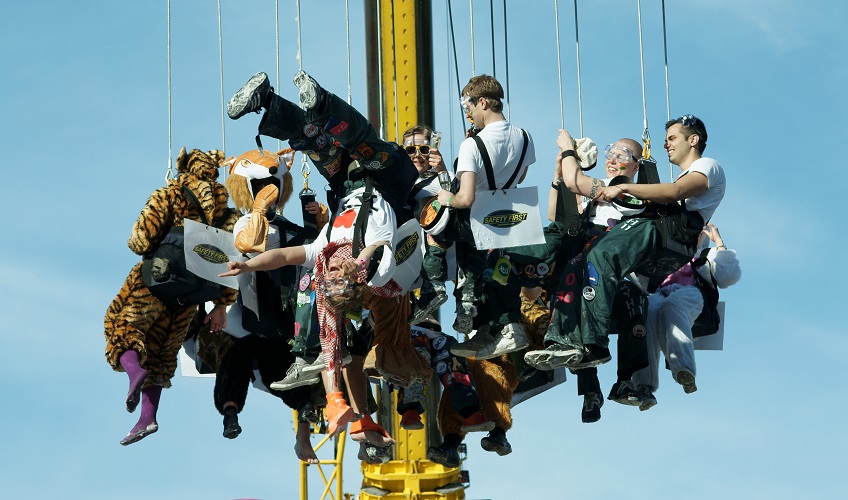 Officially, Vappu is for celebrating the famous feast day of Saint Walpurga. In the cities though, both April 30th and May 1st become big party days for a few different reasons including the end of the college school year, the official Christian feast day, the celebration of workers' rights, and the pagan celebration of spring. Thus, on April 30th drinking sima or mead, eating, and graduates putting their caps on statues. The next day, as many deal with hangovers, there are picnics where revelers enjoy doughnuts and rink more mead. 
4.  Maias. Portugal
From late April through early May, the Portuguese shrub known as the broom is rife with blooming yellow flowers. Traditionally, they are gathered and placed upon cars, windows, doors, and even farming equipment before April 30th at midnight. This is done to fend off witches, evil spirits, and even Satan himself.
5.  Calendimaggio. Italy
Calendimaggio is rooted in ancient traditions and honors the annual return of spring. Residents of Assisi, Italy, however, go all out with a Renaissance Fair-like party. This is partially because in the 1300s. The city's upper and lower sections fought for control. Today residents of both areas team up the very first Thursday, Friday, and Saturday in the month of May to party, play games, and show off their medieval costumes. 
6.  May Day. England
Many places in England have their own specific May Day traditions. (For example, there's the May Day Run wherein thousands of motorcyclists travel from Locksbottom to Hastings.) The Maypole is perhaps the most common. Statesman Oliver Cromwell, banned them until some time in 1660 when King Charles II had a 131-foot tall Maypole erected on the famous Strand in London. They remain a mainstay of the celebration to this day.
7.  Walpurgisnacht, Germany
Legend has it that every April 30th, Mount Brocken serves as the site for an infamous Witches Sabbath. In hopes of keeping those witches and evil spirits away, people decided to gather to build bonfires and make lots of noise to frighten them away. Today the tradition is more of a pre-Halloween thing than it is about fending off witches and the bonfires are used simply to celebrate. 
8.  Arminden, Romania
Arminden has changed over the years to include Christian connotations. (The name itself refers to Jeremiah's Day). In truth, it is rooted in various pagan traditions. Some also refer to the day as "Mugwort Day" as a way to tie in the yearly harvesting of the herb. People put the herb in their drinks and even wear it on their clothing. It is traditionally believed that this will ward off bad luck and physical harm. 
9.  Las Mayas, Spain
Las Mayas is somewhat different than the other celebrations. Most noticeably, it is quite still. In the first week of May, residents choose a young lady to be the year's Maya. She is adorned with a floral crown and jewelry. She stands before an altar silent and still for a few hours as the locals present their offerings during the event. 
10.  Májka, Czech Republic
May 1 in the CR is dedicated to the romantic poet Karel Hynek Mácha, During the course of his life, Mácha was largely unappreciated. Since his death, he has gained some import here. His most famous piece is reportedly the dramatic poem titled "Máj" (or May in English). Traditionally, couples now travel to his statue in Prague to leave flowers at the base of his statue.