20 Cheap Vacation Spots In The U.S.
By MM Travel and Tours on in Destinations to Travel
Are you on a budget and not interested in vacationing in some backwater spot? Maybe you're an American resident afraid to travel because of the coronavirus. Fret not, dear reader. The U.S. has numerous vacation spots and a lot to do at surprisingly reasonable prices. Here are 20 of the best cheap vacation spots in the U.S.
1. Glacier National Park
The lovely lakes and impressive mountains here were created by glaciers. Hence, the name Glacier National Park. Popular with hikers, this park covers over one million acres in Montana and borders Canada.
For but a nominal entrance charge, you can climb, hike, swim and more. There are also some great free, ranger-supervised activities available. You can go on daylong hikes or even go stargazing at popular Logan Pass.
2. Grand Canyon
The Grand Canyon in Arizona is not only world-famous but you'd be hard-pressed to find a more affordable place for camping. Additionally, you also get to take in great views from Grand Canyon National Park's North Rim. The Grand Canyon is 277 miles long and 6,000 feet deep. The canyon is visited by 6 million visitors yearly. If you're concerned about coronavirus or simply want to avoid crowds, visit in the spring or fall.
3. Olympic National Park
Olympic National Park is situated in northwest Washington state. It's the official seventh-most-visited national park in the nation. It provides visitors with almost one million acres to explore.
Additionally, the park also includes active tide pools, the impressive Olympic Mountain range, and the only temperate rainforest in the continental U.S. Visitors can also go fishing, hiking, and stargazing too. If you like warm weather, the best time to visit is between July and August.
4. Gatlinburg
Gatlinburg, Tennessee is a great place for budget-conscious groups and families. More importantly, this is also the place where you will find three different entrances to the well-known Great Smoky Mountains National Park. Regardless of the weather, visitors can always enjoy the views from the popular Ober Gatlinburg Aerial Tramway or visit one of the local shops and galleries in the Great Smoky Mountains Arts & Crafts Loop and watch artisans making Appalachian crafts.
5. Sequoia National Park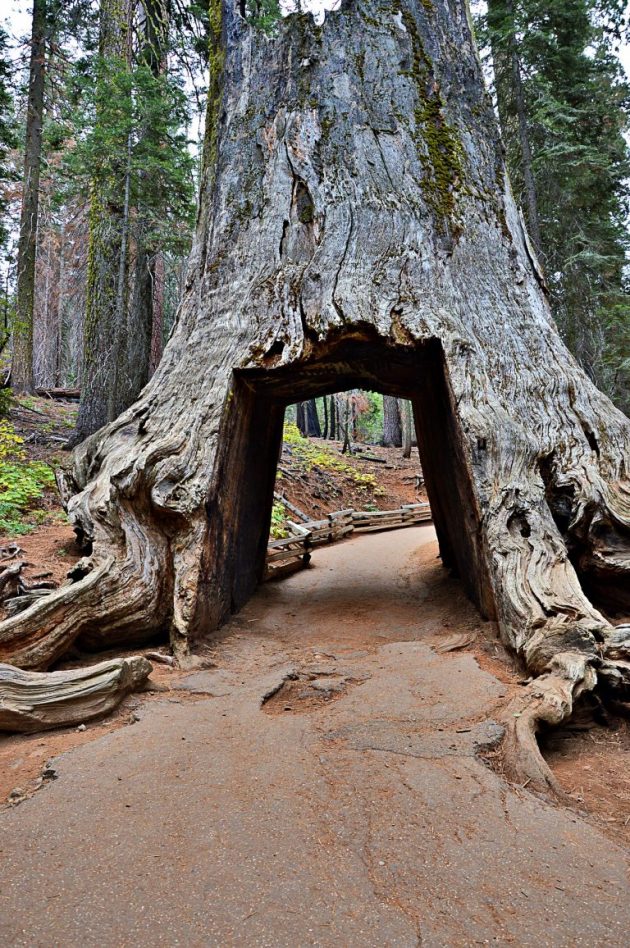 Found near Visalia, California, Sequoia National Park is the official second-oldest park in the nation. It's famous for its giant sequoias. You can see five of the 10 largest trees on earth including General Sherman, the largest, which is 275 feet high and 60 feet wide. A modestly-priced park pass will not only permit you to see the park, but it will also allow you to explore Crystal Cave.
6. Anchorage
You will find 40 percent of Alaska's population here in Anchorage. Before heading north to explore nature for free, be sure to stop here. Here you will find interesting, unique shops and affordable museums too. Veteran visitors confirm many of the museums are related to the city's Native American and Russian communities, as well as its pioneer history and gold rush stories.
7. Colorado Springs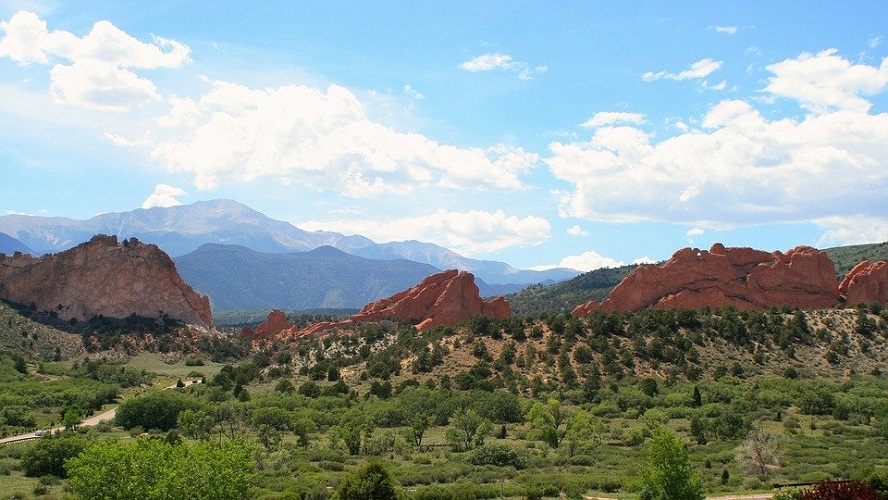 You'll find Colorado Springs on the border of the Great Plains and the well-known Colorado Rockies. It is reportedly "easily accessible" from almost anywhere around the United States. This Colorado town is said to be home to a number of free attractions. Visit the popular Garden of the Gods and have a picnic between the striking red rocks or go for a little swim in the creek ensconced in popular North Cheyenne Cañon Park.
8. Portland
The Pacific Northwest's Portland, Oregon, is known for its boutique shops and countless craft breweries. Still, it's also a place where you'll find many budget-friendly things to do, too. If you visit between Memorial Day and Labor Day you can take a free tour of the almost five-acre large International Rose Test Garden. Portland also holds a farmers market and a number of different free outdoor concerts every summer.
9. San Antonio
San Antonio is famous for the Alamo and the Paseo del Rio or River Walk. Ah, but there's a lot more to do here. When the weather's warm you can picnic in popular Brackenridge Park or simply stroll around the historic San Antonio Missions National Historical Park. Downtown hotels may charge a mite for their admittedly convenient location, but you'll still pay less here than in almost any other Texas destination.
10. Williamsburg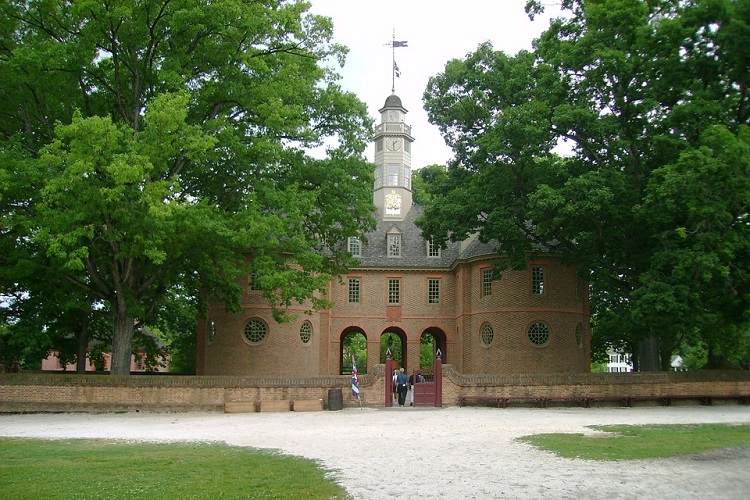 The town of Williamsburg, Virginia is actually both educational and affordable. Along with the neighboring towns of Yorktown and Jamestown comprise the Greater Williamsburg Area. Altogether this area includes 400+ years of American history.
Travel back through the mists of time to the colonial days. You'll gain a new appreciation for everything you'll purchase later at the Williamsburg Premium Outlets. Stop here during the spring or fall to avoid any extreme weather.
11. Nags Head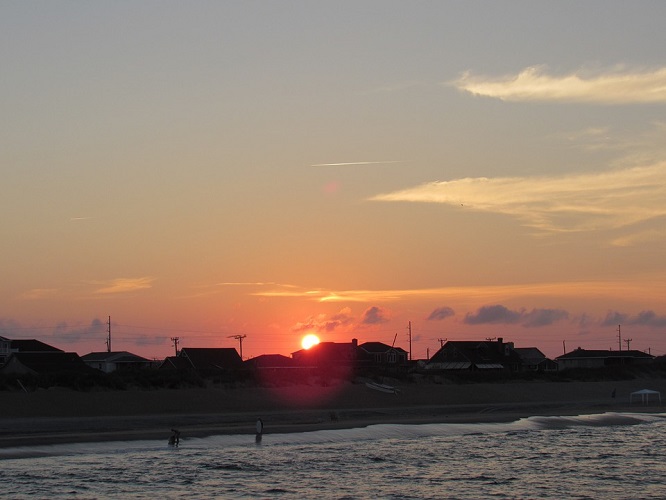 Nags Head is found in the Outer Banks area of North Carolina. Here you can explore the high sand dunes in stunning Jockey's Ridge State Park and go fishing somewhere in the Gulf Stream waters. You can also see the iconic lighthouses or try to spot birds and sea turtles at Pea Island National Wildlife Refuge. Avoid the crowds and get good deals by visiting in the fall and spring.
12. Memphis
Music lovers will love Memphis, Tennessee. Here you can tour Elvis Presley's Graceland, visit the birthplace of rock at famous Sun Studio and even hear some enjoy live music from cutting-edge indie artists on Beale Street. Learn about the relationship between Memphis and the music industry at such museums as the Memphis Music Hall of Fame and the Blues Hall of Fame Museum. Admission is $10.00 or less.
13. Albuquerque
Albuquerque, New Mexico, has a couple of unique noteworthy events. One is the free monthly ARTScrawl gallery tour. The other is the famous Albuquerque International Balloon Fiesta. If you'd rather stay grounded, you can still stop in at the Anderson-Abruzzo International Balloon Museum. Go there on the first Friday of any month or on a Sunday morning and you'll get in free. During the summer there are more discounted opportunities.
14. Tucson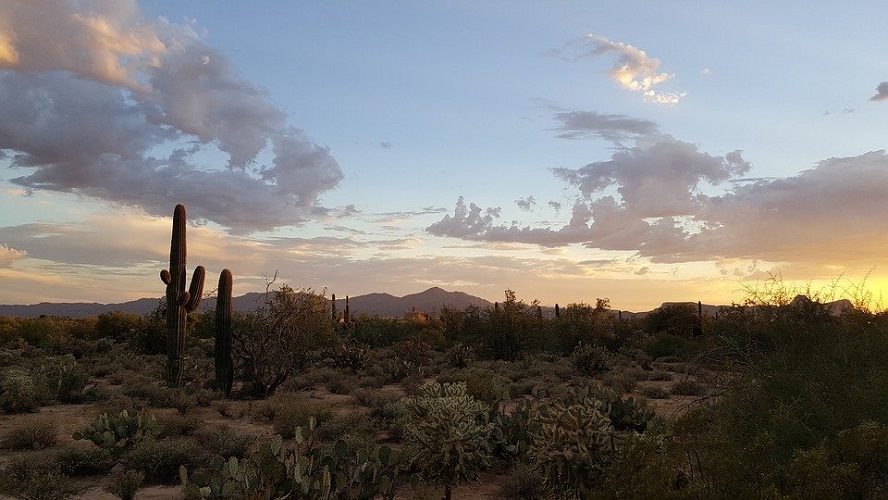 Tucson, Arizona has many local landmarks you can see for free, including the University of Arizona and the historic Mission San Xavier del Bac. There's also the Sabino Canyon Recreation Area, which includes miles of good hiking trails and wonderful waterfalls. If you visit the city during the second weekend of the month, you will discover downtown Tucson alive with musicians, food trucks and various vendors as well.
15. Myrtle Beach
Myrtle Beach in South Carolina has something for everyone. It has great places for deep-sea fishing, surfing, jet skiing and a more intimate place for lounging. After you enjoy the family-friendly beach, stop at Broadway at the Beach. It's a popular outdoor entertainment area complete with eateries, boutiques, and even live entertainment venues. If you visit in the summer, you can participate in free seasonal activities.
16. Finger Lakes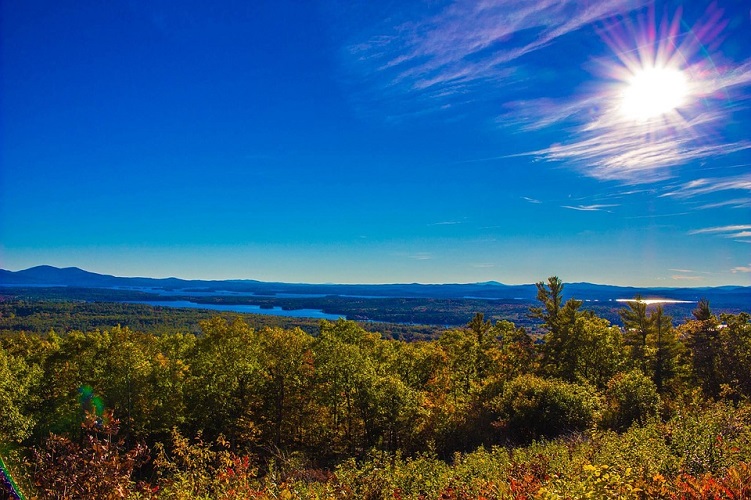 New York's Finger Lakes area includes 11 different lakes. Popular free or inexpensive activities available there include hiking by Watkins Glen State Park's 19 different waterfalls and fishing at Skaneateles Lake. You can take a tour of the attractive Cornell University campus and learn a little about the sport of auto racing at well-known Watkins Glen International. The money you save can be spent at the different wineries in the area.
17. Salt Lake City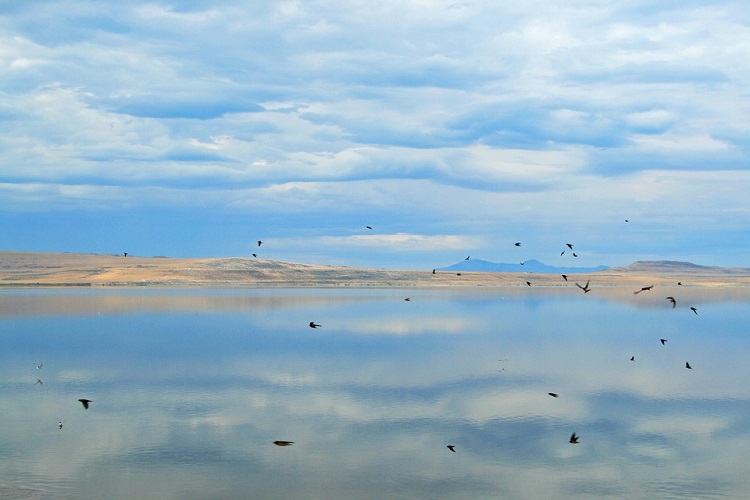 The average hotel room price in Salt Lake City is under $150.00. You can save money all year if you take advantage of such free events as block parties and free concerts in Temple Square. You can also visit such free attractions as the Family History Library, Liberty Park, and the Salt Lake Temple. Drive to the Great Salt Lake where you can fish, hike and picnic.
18. St. Augustine
Florida is more than upscale Miami Beach or Orlando's theme parks. St. Augustine is America's oldest city. Here you'll find historical landmarks, like St. George Street, the Old Jail, and the Castillo de San Marcos National Monument. If you like to vacation on the beach, St. Augustine Beach is only five miles from the downtown area. There's a two-mile-long stretch of shoreline complete with a fishing pier and splash pad.
19. Branson
Branson is an Ozark town in Missouri. There's the Titanic Museum, an impressive, realistic replica of the infamous doomed ship. There's also the Las Vegas-reminiscent fire and water fountain show at lovely Lake Taneycomo. While White Water Branson and Silver Dollar City can be costly, there are affordable activities. You can feed fish at the Shepherd of the Hills Fish Hatchery or go swimming at Table Rock Lake.
20. Gettysburg
Gettysburg is, of course, famous for former President Abraham Lincoln's historic Gettysburg Address and the three-day battle in 1863. Thus, this little Pennsylvania town is big with students of history. Nevertheless, Gettysburg offers visitors a lot more than just the well-known historical attractions. Stroll downtown's main thoroughfare, browse the art galleries and different boutiques. Take a ghost tour and explore the friendly farmer's markets as well.
Book your next vacation today through M & M Travel and Tours! (810) 877 1814
Source link
All content is property of the owner, unless otherwise specified. This content is not owned, or maintained by M & M Travel and Tours, and is used only for informational purposes. Please visit the content owners link via the source link for more information.